RE/MAX believes in protecting the environmental well-being
of the communities worldwide in which our real estate professionals work and live. Agents who've become RE/MAX Green Specialists by earning an approved professional designation can show you ways to make your home greener and more energy-efficient, which also increase its appeal to buyers. They can also help you find a green home that fits your situation and philosophy.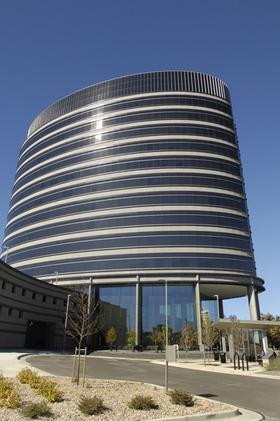 RE/MAX World Headquarters
has set a green example by minimizing its carbon footprint and earning an Energy Star rating of 100, as well as the
LEED® Gold Certification
for Existing Buildings.
To become LEED (Leadership in Energy and Environmental Design) Certified, the company's 14-story building went through a rigorous program verifying its sustainability and efficiency.
RE/MAX World Headquarters is one of 62 Colorado facilities certified under the Existing Building rating system and among 322 total LEED projects in the state.