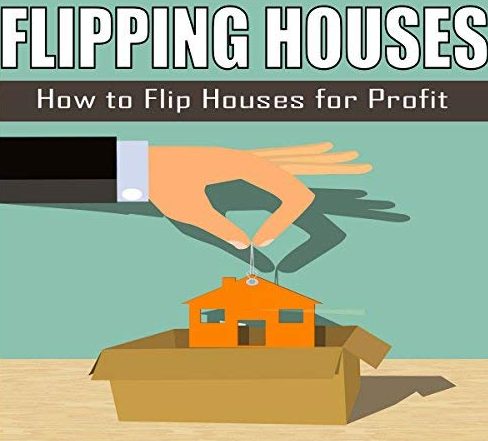 The House flipping craze seems to be stronger than ever, especially here in Olde Towne East, Franklin Park and Woodland Park. In the 25 years or so that we've lived here there has never been more construction activity. Overall that's probably a good thing. But if you are a BUYER - BEWARE!!
The title in the above graphic pretty much makes it clear that house flippers are in it for PROFIT! That is not necessarily a bad thing but how many times have we heard of an inexperienced flipper who overpaid for a house, went over budget on repairs and had to cut corners? That's the part were savvy buyers must beware. Here is a checklist to go through BEFORE you buy that flip.
#1. ASK TO REVIEW THE PERMITS PULLED. Were building permits pulled? If a permit is required and it wasn't obtained, the reason for that is very simple - the builder wanted to cut corners to save money - AT YOUR EXPENSE! Permits are usually required when any significant electrical, plumbing, HVAC or structural work is being done.

#2. CHECK FOR REVIEWS AND RECOMMENDATIONS. An experienced flipper, who does it by the book, will be glad to share their reviews with prospective buyers. Check reviews on the contractors who preformed the work as well.Their names will usually appear on the permits.

#3. DO MULTIPLE INSPECTIONS. It's vital that you hire an ASHI approved home inspector. But don't stop there. A qualified home inspector is not necessarily a licensed electrical, plumbing or roofing specialist. If the home inspector suspects any kind of defect, they will refer you to a licensed professional anyway, so have them on the list. Yes, it will cost more initially, but it may save you thousands in the long run.
#4. HAVE A BUYER'S AGENT REPRESENT YOU. Most flippers will use a Realtor to list their properties. Of course they would prefer that you work direct with their listing agent. However, that's usually not a good idea! In most cases that would mean the listing agent is acting as a dual agent and must be impartial or neutral. Foregoing your individual representation is a very risky move that could cost you dearly. Don't do it! Play it safe and hire an ABR (Accredited Buyer's Representative,) to make sure you have a professional agent working in your best interest only.
#5. DO ONLINE AND SOCIAL MEDIA RESEARCH. There are many ways to connect with neighbors who live in this area. They have a wealth of information about the block you may be considering and maybe even the very house. Use Facebook and Nextdoor to connect with people who may become your new neighbors. Ask questions, listen to what they share. It's almost certain to help you make a better and more informed decision.
Bottom line: Don't shy away from that flip. Just because it's shinny and looks great doesn't mean that it isn't. But do be prepared to do your due diligence. Do all you can to make sure that what is behind the walls is done just as well as what you see on the surface. If it checks off the right boxes its at least worth the effort.