Want to buy that Bed and Breakfast or one of those spectacular mansions on East Broad Street - but not sure that you can afford it? It may have recently become significantly more affordable than you thought!
You may have heard about "Opportunity Zones" by now, but if not you should at least know what the phrase means. Smart business people and savvy investors have already begun planning how and where they can take advantage of this major tax saving tool. You don't have to have a seven figure income to take advantage of it either!
Virtually ALL of the Olde Towne East neighborhood boundaries (think Parsons Ave, East Broad Street. East Main St. and East Long St.) are within the designated zones according to the map on the City's website (see below) and it extends to all of the Franklin Park neighborhood as well. (think Trolley Barn redevelopment!) Surely most, if not all, of the development projects under construction have been enabled or enhanced, in part, by this new tools.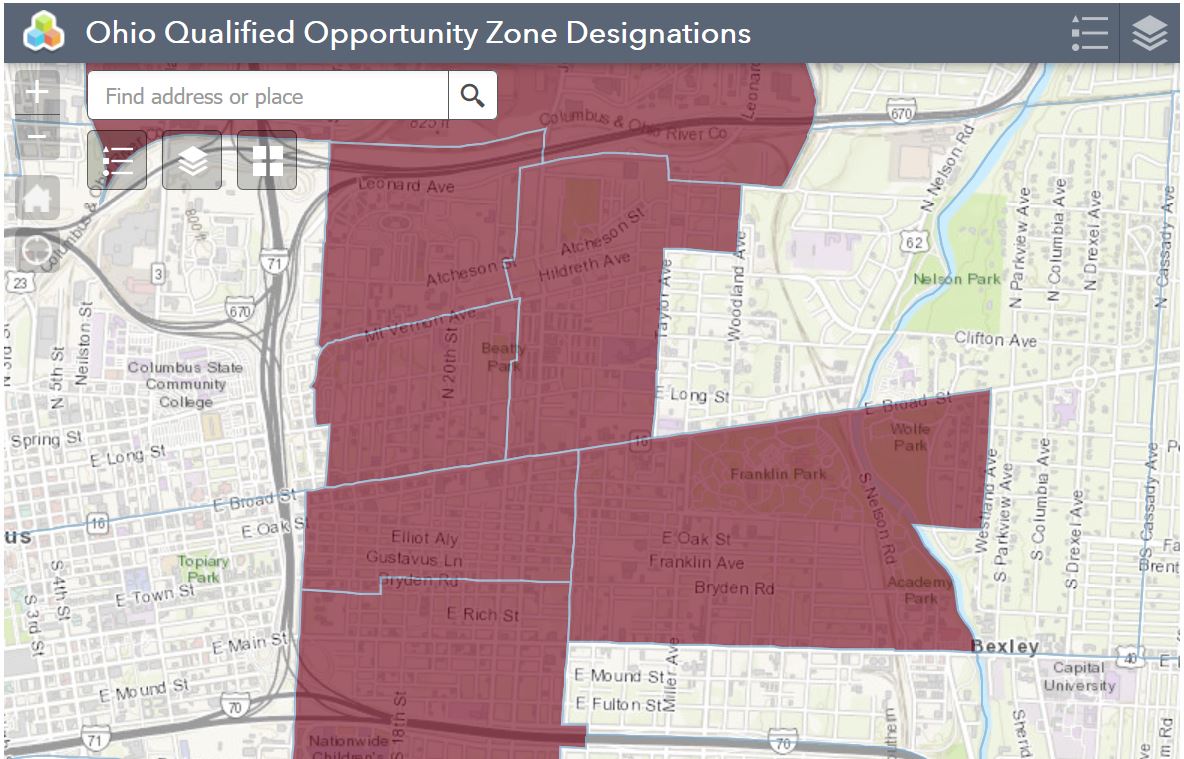 "According to the Columbus law firm Vorys Sater Seymour and Pease LLP, the program will give taxpayers who recognize gains on the sale of property and other investments such as stock the opportunity to defer and partially eliminate capital gains taxes by reinvesting the sale proceeds in Qualified Opportunity Funds. Opportunity Funds are organized as privately managed investment vehicles set up as corporations or partnerships for the purpose of investing in Opportunity Zone properties." From the Columbus Business First June 2018; 44 local census tracts eligible for special investment funds
The major benefit to locating within a zone is the ability to defer and even defray tax on capital gains when re-invested. Analysts says that creating a Qualified Opportunity Fund is designed to be surprising simple. It requires the tax payer to complete an IRS form that is attached to their tax return. That's pretty much it.
So, call your CPA and recalculate the affordability of that B & B or spectacular mansion, especially if you have (or will have) some major capital gains to reinvest. You also may now have a better idea as to just why there is so much construction happening all at once in the area. Opportunity Zones are designed to provide an added incentive within target areas. They just might be working!