Announced this week - Gallas Zadeh Development hopes to have final zoning approval this month. The Near East Area Commission and the Historic Resources Commission have already signed off on the 14 unit $6M project. Representatives said earlier this week they hope to break ground for the first 4 units (Phase I) by late Summer. Purchase contracts on Phase I units may be accepted later this month. (July) Base prices are expected to be in the rage of $300K to $400K with "very nice" standard finishes. Final pricing is to be detailed in the next few days. This is a great opportunity for Buyers who want the convenience of downtown living without the hassle of maintenance and lawn care. As an added incentive these properties are expected to qualify for a 15 year, 100% tax abatement which will add thousands of dollars in value.
(Below is an archive photo of the Fred Lazarus mansion that occupied the site from 1906 - 1924)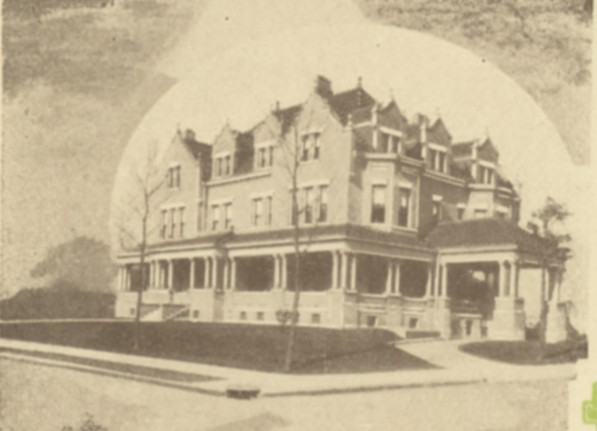 In addition to the 14 condos, Gallas Zadeh also plan to build 3 single family homes on lots nearby that they control. Pricing and floor plans are yet 'to be determined.' Floor plans on the Phase I condos are available and range in size from about 1700 square feet to just over 2000 square feet. Each will have a two car garage. Gallas said that "We feel that there is a pent-up demand for a for sale product that's not a gigantic old mansion that needs to be rehabbed." Based on the pace of recent sales of new builds and quality renovations, we think he is reading the market correctly!